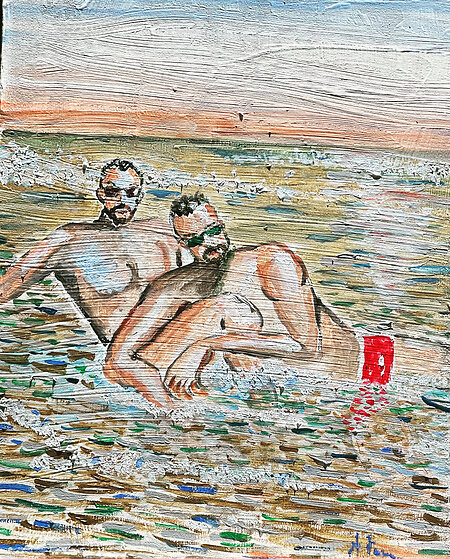 Commissions and Orders
For commissions and orders, please click here for direct contact with the artist

ABOVE Nelson and I

If you would like to have a portrait taken of yourself, your family, your pets, painted in my unique.style, to celebrate an event, to give as a present to people close to you or for yourself, to treat yourself to be the subject in a pictorial expression or to come in possession of a painting which it is unique, original and executed according to your demands, ideas, and thematics, with a palette of colours that can work with the rest of your home in many different ways
If you want an image of your four legged friends that goes beyond the physical resemblance, if you want something that captures the personality of the cat or the ebuliente attitude of the dog, If you want something more than a picture or a realistic portrait, if you think your pets deserve to be remembered in a way which it is unique, different from any other memorabilia you may have,
If you want to add a special touch to your flat and the posters from Ikea no longer suffice to please your individual taste, if you want to contribute to the images you show in the place you call home
If you are in charge of the decore of your working place, if you would like to expose images related to the activity you are involved, I can help to make these ideas become a reality. I can work for you on commission.

My fees are low, lower than you may think. I am still relatively new of this business and I don't charge a lot to produce for you a piece of art taking into account your input, ideas, colour scheme, or to provide you with portraits that are original and, although the physical resemblance will be accurate and identifiable, it still be a fresh, new, deep interpretation of the person portrayed.

The painting I published above, is an example of a work that could have been commissioned. It is the portrait I made for my husband and I during our stay in our place in a Brazilian beach. People who know us they recognise us immediately, but the painting is not done in a scholastic or parochial style. It maintains my characteristic brush strokes and my view on reality.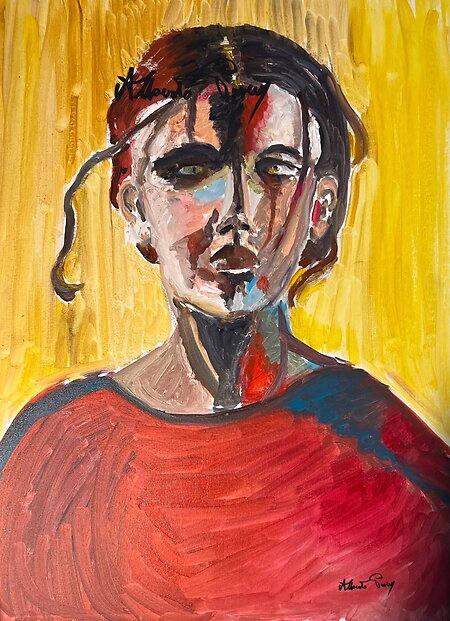 Other examples of commissioned work
.This painting is titled portrait of a stranger because when I painted it, I had no knowledge of who this young woman could have been. It was my very first commissioned portrait and, at the time, I was very naive and green. I still am in possession of the portrait because the commissioner never contacted me back to collect the painting and to extinguish his debt with me. Actually, as far as I know, he has never seen this painting.Never the less it was painted with the idea of being a commissioned work and, I remember that I was very satisfied when I finished it. In a way, i was happy to keep it.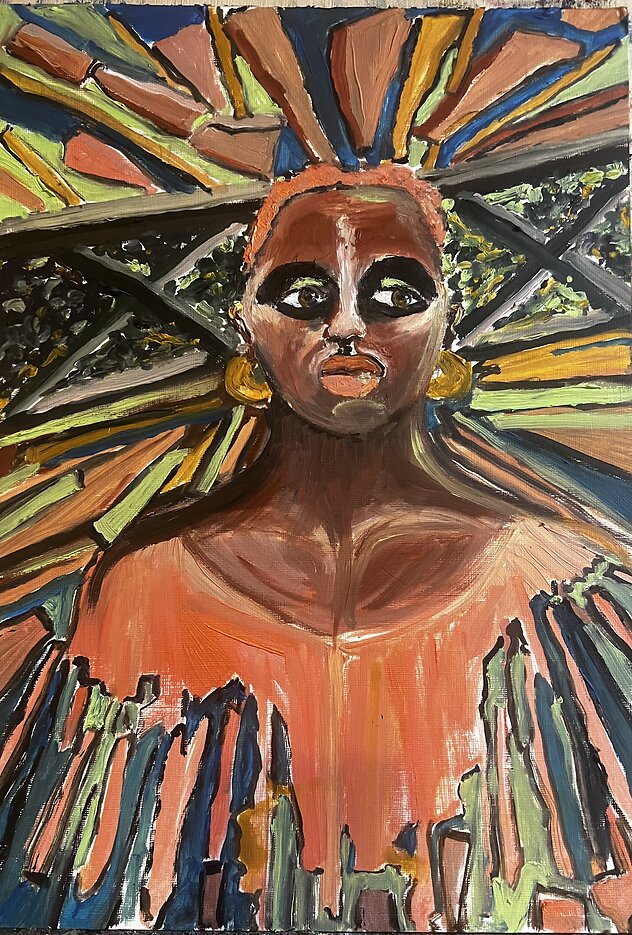 Africa London A commissioned portrait of an ex colleague of mine. I remember her for the fact that, despite having lived in London for decades, she was imbibed of a quality typically African. Her mannerisms, her body language, her taste in clothes the way she danced, her point of view in life were those of an African, however, at the same time, she was quintessentially a Londoner. Like most of the Londoners, she was unshockable, hard working, very open minded and eccentric. She asked for the painting for herself. I made two portrait because I wanted to keep one, which i still have.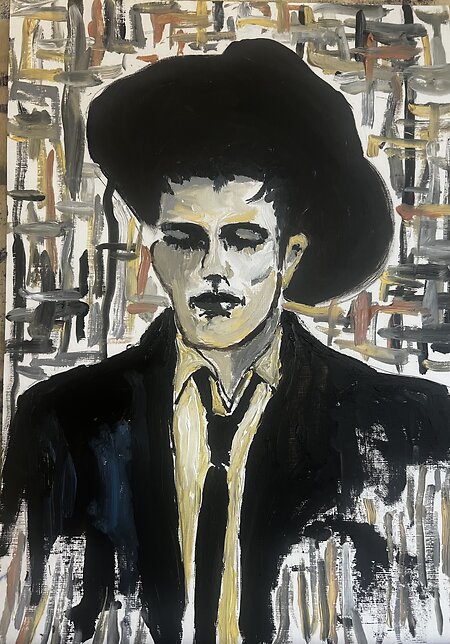 Sad man in pastels shades. This is not a commissioned painting, but it is never the less a portrait. It is a style that could be reproduce with anybody else's photograph.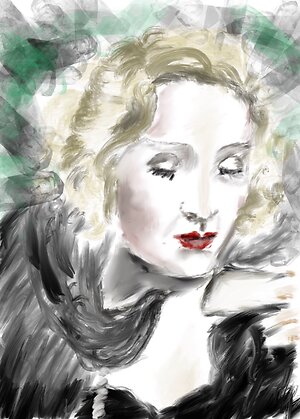 Different media
My usual medium is oil on canvas, however, I am also a confident water-colourist, I can work with acrylics, alcohol pens and I can work digitally. In my digital works I can copy any photograph and turn it into something very original and unique.

If you choose to commission me for some digital images, you would receive a high quality print, numbered, signed, with certificate of authenticity and you would receive also a digital copy of the work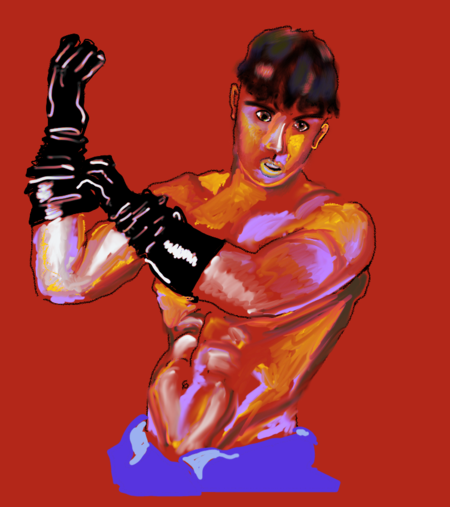 Tayo Ricci This is a young man who is relative famous with the YouTube community. A bit of an influencer, a bit of a sex symbols. Unfortunately he hasn't commissioned me to do his portrait, but I wanted to sample the versatility of digital art. I can keep transforming this picture with maybe infinite backgrounds, palettes, shadings, obtaining the Andy Warhol's effect of juxtaposing the same image in 4 versions of colouring